The student coaching service is currently available to students studying at Edinburgh and Scottish Borders campuses.
Coaching can help you clarify what you want to achieve and create a plan for how you will work towards your goals. Your coach will provide support and encouragement to help you reflect on the current situation, explore your options and look at ways of overcoming barriers.
It is up to you what you work on but some examples of things students bring to coaching include managing stress or anxiety, time management, building confidence, improving communication skills, public speaking and setting and achieving personal or university goals. Your coach will help you set your own outcomes and help you devise a plan that will take you from where you are now to where you want to be.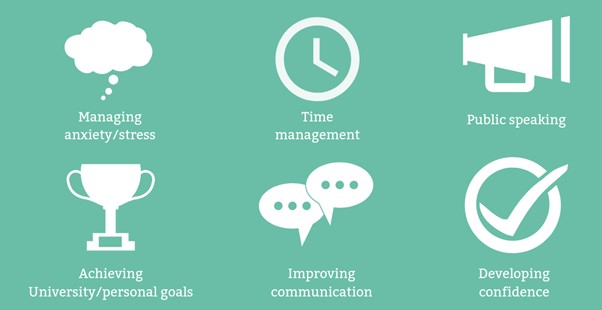 Your coach will not advise or tell you what to do but rather will help you to identify the direction that is right for you.
Your coach has completed an accredited training course and is a member of the Association for Coaching. At Heriot-Watt, our student coaching practice is aligned to the AC Global Code of Ethics and good practice standards.
Further information about the Student Coaching Service including student feedback can be found here.