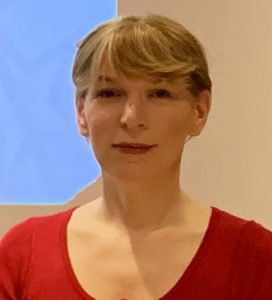 Dr Dasha Grajfoner, Coaching Lab Director
Dr Dasha Grajfoner is Assistant Professor in Psychology at Heriot Watt University in Edinburgh. With PhD in Psychology (University of Edinburgh) Dasha is a Registered Coaching Psychologist (BPS), Chartered Psychologist, Chartered Scientist, Associate Fellow of the British Psychological Society, Accredited Coaching Psychologist (ISCP)and a Past Chair of the Special Group in Coaching Psychology. Dasha has worked as a Practitioner Coaching Psychologist since 2007, and enthusiastic about building a strong connections between coaching psychology research, practice and teaching.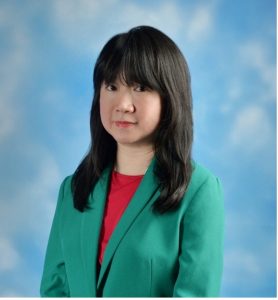 Dr Ke Guek Nee
Dr Ke Guek Nee is an Associate Professor of Psychology at Heriot-Watt University Malaysia. She obtained a PhD in Industrial and Organizational Psychology from National University of Malaysia (UKM). Dr Ke is a chartered member of the British Psychological Society (BPS), member of the American Psychological Association (APA) and Malaysian Psychological Association (PSIMA). Her research interest includes the prevention of Internet addiction, leadership, workplace and psychological well-being. She has secured various national and international research grants. Her research work covered by the national media and other media platforms.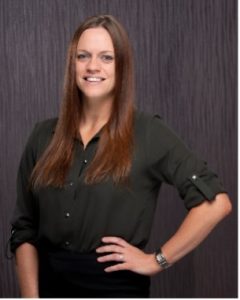 Dr Lucy Bolton
Lucy is Programme Director for the MSc Business Psychology and the MSc Business Psychology with Coaching programmes at the Dubai Campus. She lectures on various courses on the MSc including Coaching Psychology, Coaching Psychology Practice, Social and Organisational Change, Diversity and Research Methods. Lucy also supervises MSc dissertations on various topics related to Business Psychology and Coaching Psychology. With BSc Psychology (Newcastle University, UK) and MSc Occupational Psychology degrees (University of Nottingham, UK), Lucy is a Chartered Psychologist, Registered Occupational Psychologist, Certified Business Coach, and a trained Occupational Test User (OTU) (Ability and Personality) with the British Psychological Society, being certified in Trait, TEIQue and NEO-PI-R. Lucy's research interests are in the areas of age diversity in the workplace, in particular the younger generations' ('Generation Y') socialisation into organisations, their work values and career orientations. Lucy has also conducted research in the areas of change management, workspace design, socio-technical systems, job design, employability and knowledge management, working with a number of global organisations including, Rolls-Royce, Bentley Motors, Marks and Spencer, the National Health Service (NHS), REED-NCFE, and the UK Government Office of Science. Lucy has presented her research over the years at a number of international conferences including, the British Psychological Society's Division of Occupational Psychology (DOP), European Association of Work and Organizational Psychology (EAWOP), Applied Human Factors and Ergonomics (AHFE), Middle East Psychological Association (MEPA) and the Academy of Management (AOM). Lucy continues to publish academic papers in the area of Business and Coaching Psychology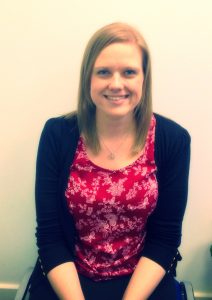 Emma Smail
Emma Smail is the Student Wellbeing and Transition Advisor in Student Wellbeing Services and joined HWU in August 2013.  Her degree is in MA (Hons) Psychology from the University of Edinburgh.  She has worked in advice and guidance roles within further and higher education for the past 15 years.  Emma completed her Advanced Certificate in Coaching Practice in 2017 and is a member of the Association for Coaching. She is part of the Heriot-Watt Coaching team who offer coaching to staff across our global community. Emma launched the Student Coaching Service within Student Wellbeing Services in 2018 which is available to students studying at Edinburgh and Scottish Borders campuses. In her current role at Heriot-Watt University she also provides support and guidance to students from widening participation backgrounds and those who are at risk of leaving University.  Other responsibilities include the delivery of training and guidance of personal tutors, development of induction programmes, delivery of the Get Ready for Success @HWU programme and developing initiatives which improve student retention.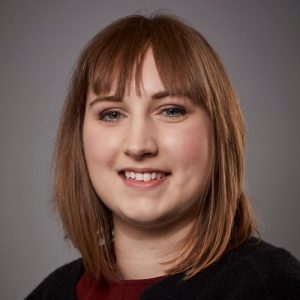 Claire Khalifa
Claire is a Consultant in the Professional & Organisational Development team and is the University lead for coaching for staff across Heriot-Watt. Claire achieved a Certificate of Coaching Practice (recognised by the Association for Coaching) in 2014. She is passionate about helping her coachees to achieve their goals, working with them to identify their strengths and areas for focus and development. Claire has a supportive and calm coaching style and provides constructive challenge when she feels the coachee would benefit. She works with coachees to come up with their own solutions for reaching their goals, helping them to identify key actions as well as barriers and ways to overcome them. Claire has coached colleagues on a wide range of topics including career progression, work/life balance, improving relationships, enhancing leadership capability and she has also coached around maternity.